Internet Horology Club 185
HELP ID SWISS MADE POCKET WATCH
June 12, 2020, 15:58
Steven Ford
HELP ID SWISS MADE POCKET WATCH
Any one know maker of this watch?
It Has 6 jewels, cylinder escapement, runs well and keeps reasonable time.
Looks to be about 14s.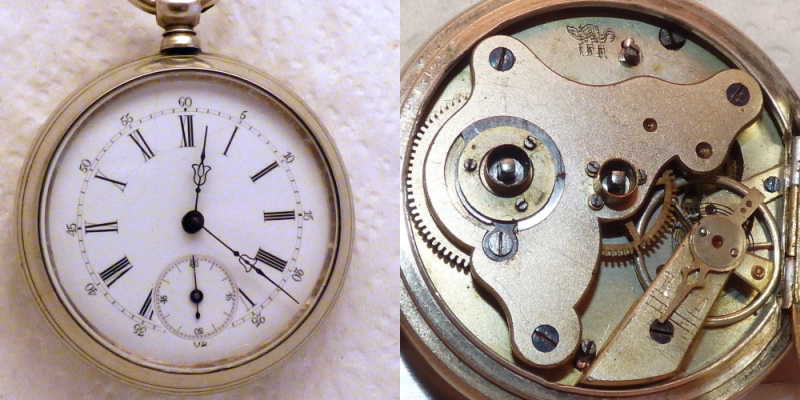 June 12, 2020, 15:59
Steven Ford
Here's a closeup of the only marking.
Looks like it was double stamped.
Maybe says L F F.
Thanks,
Steve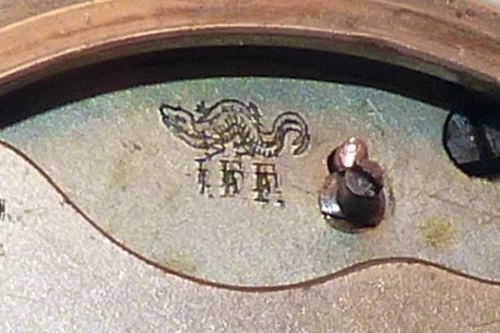 June 15, 2020, 01:19
Bila Wirriganwalters
Those letters are missing a bit Steve, it is J.F.F for "Jos. Faivre Fils (the last bit meaning the Son)". Also, that is one of their registered trademarks, which first appeared in 1887

June 15, 2020, 11:36
Steven Ford
Bila,
There are service marks in the back cover that look like dates, and the initials M J.
Numbers are- 4/93 , 7/96 , 6/1900 , 5/08 , and 8/13.
Thanks!


Steve
June 15, 2020, 18:48
Bila Wirriganwalters
Looks like she has been well cared for in the early years Steve, still a very nice piece.