Internet Horology Club 185
Imperial Russian Watch?
August 23, 2014, 07:17
Richard Zenger
Imperial Russian Watch?
Hello
I have a pocket watch that has been in our family for over 100 years. My grandfather who was a German watchmaker acquired this watch and I have a historical account for it as it was told to me as a young boy. I am now 56 years old so I will attempt to relay it here. I do not know about its accuracy and my memory of its history could have errors. So please take into account that I could be completely ignorant and wrong. With that said this pocket watch was said to be one of two that were made. The other watch is said to reside in a Royal Palace either in Austria, England, or Russia. (I have no clue). My father told me that at one time he had a horology magazine that showed the other watch but that was in the late 1940's or 1950's. I have searched everywhere and have never found the reference material he once had. I will say if my father said he had it without a doubt he was telling the truth with no embellishment. The pocket watch has a display case that it would be placed in to be a mantel clock. The case is made of wood with a metal face and it is engraved with a date of 1720. I am hoping that someone might have some knowledge about this pocket watch so that I might gain a more accurate historical account about it. Plus, I am looking to get an idea of a value for it. Thank you so much for your help.
Rick Z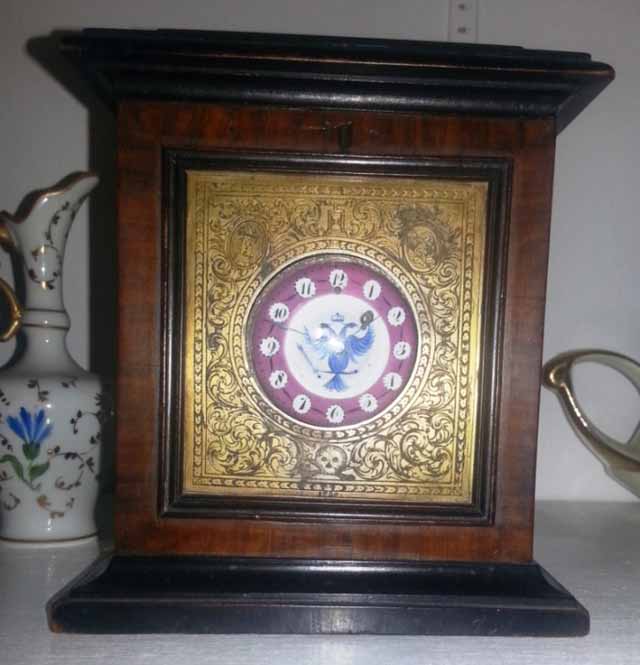 August 23, 2014, 07:19
Richard Zenger
picture 2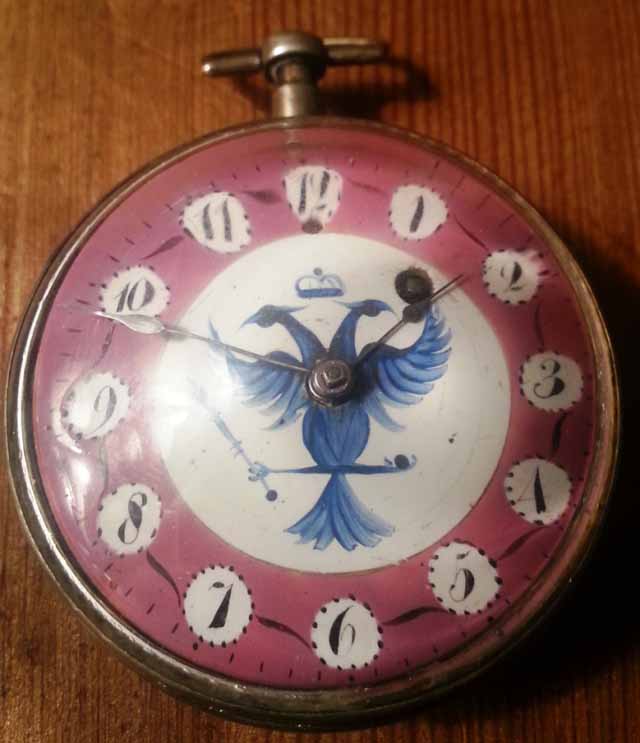 August 23, 2014, 07:20
Richard Zenger
picture 3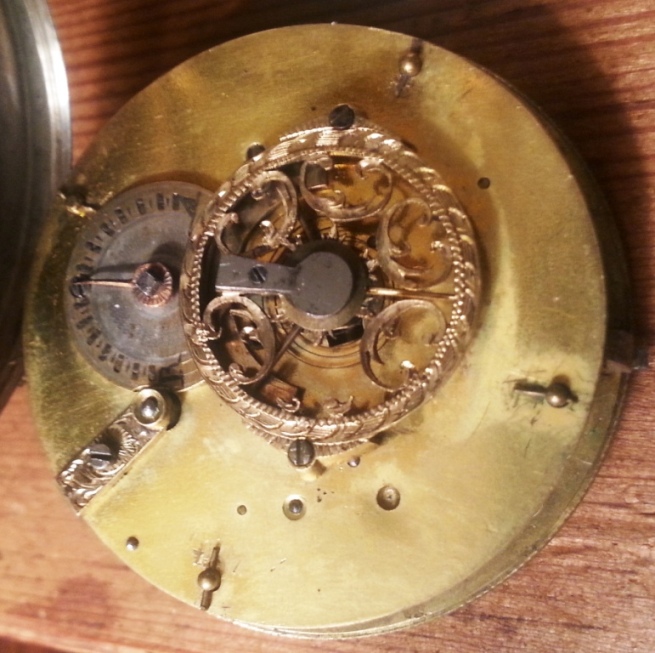 August 23, 2014, 07:23
Richard Zenger
picture 4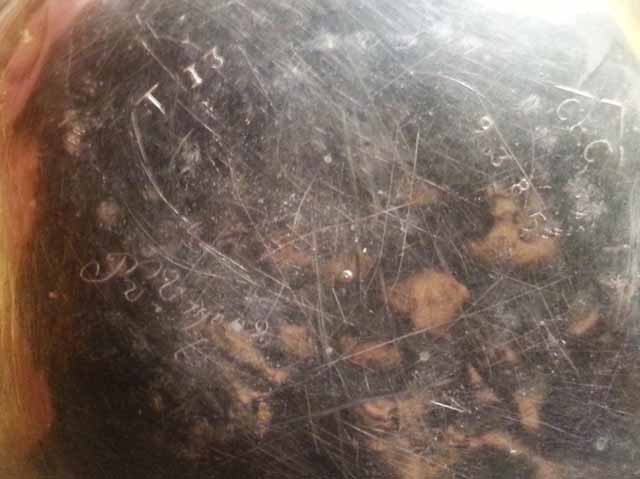 August 23, 2014, 07:25
Richard Zenger
picture 5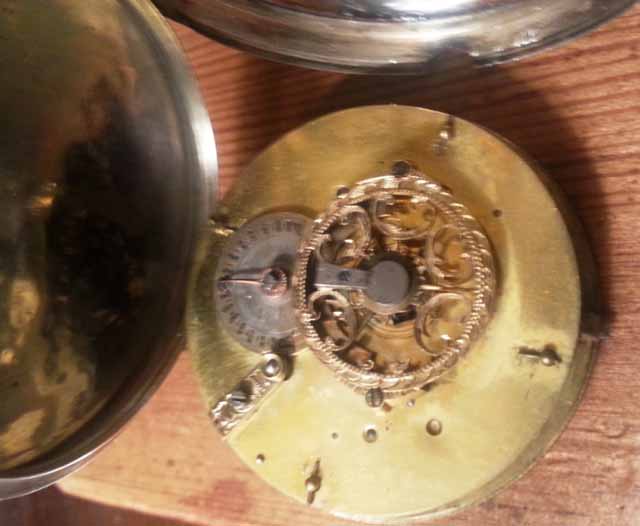 August 23, 2014, 07:27
Richard Zenger
picture 6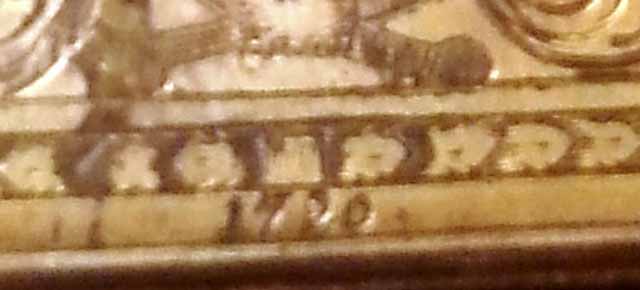 August 23, 2014, 07:30
Richard Zenger
picture 7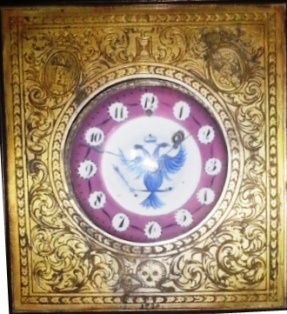 August 23, 2014, 07:33
Richard Zenger
last pic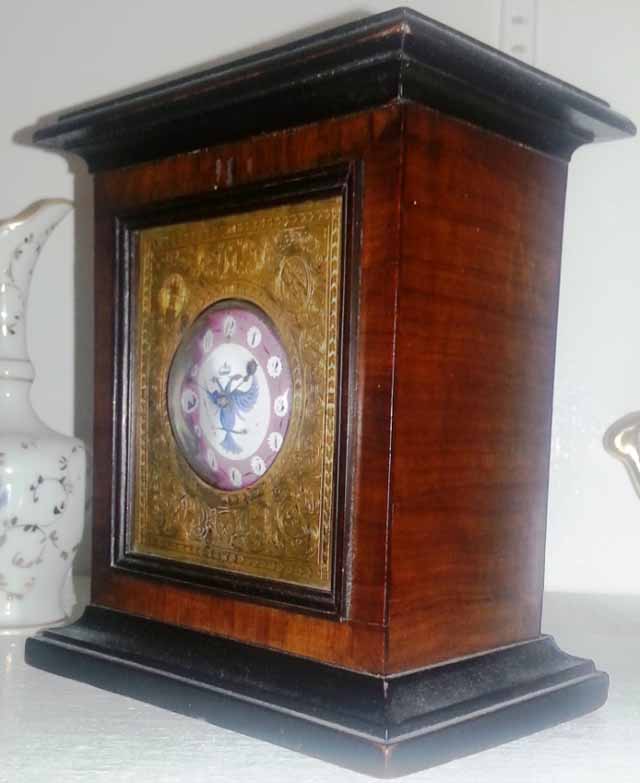 August 24, 2014, 14:40
William D. White
That's a very nice watch and an especially nice companion watch holder! The movement and dial pictures suggest 1810-1830 Switzerland or France.
William
August 26, 2014, 08:42
Joe Bradley
Nice watch, and stand. This type of watch with the painted dial is very popular in the English market right now which may be different to the American market. If you posted photos of the side of the movement so that we could see the pillars then that could also help to date the watch.
August 27, 2014, 13:21
Richard Zenger
additional pictures. Thank you for your help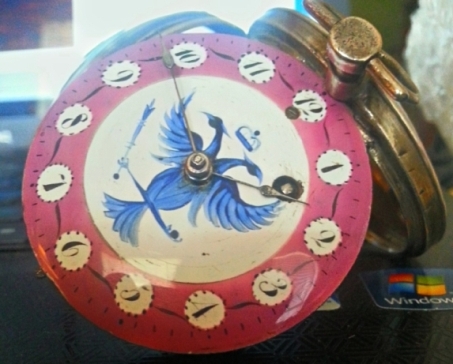 August 27, 2014, 13:22
Richard Zenger
Thank again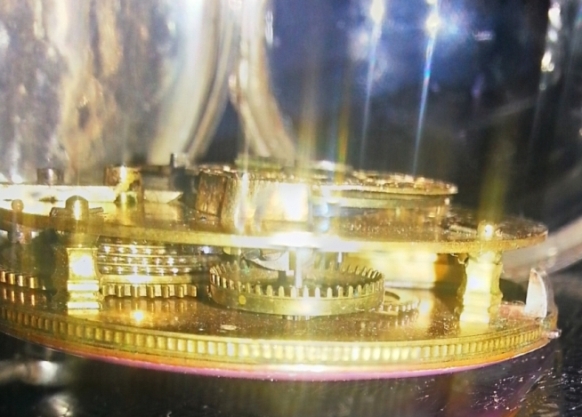 August 27, 2014, 13:23
Richard Zenger
3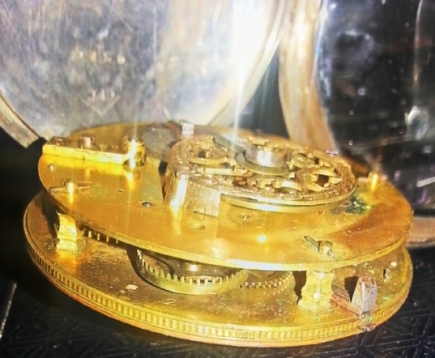 August 27, 2014, 13:23
Richard Zenger
4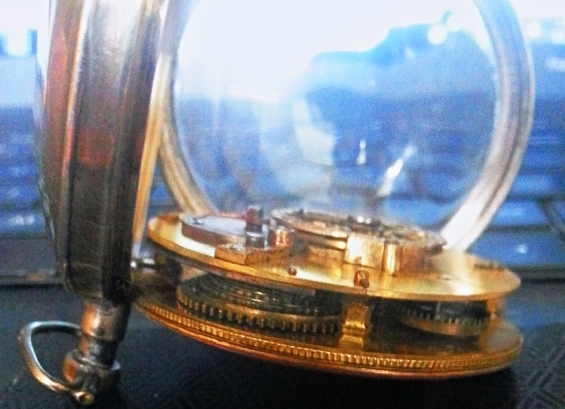 August 27, 2014, 16:26
Gerald Zimmermann
Hi Rick
A very nice watch and stand !
Continental (swiss?) verge fusee with a fine and unusual (in the sense of rare) dial.
The pentagonal pillars and other visual aspects of the watch indicate that the watch was made pre 1800, likely 1780/90.
I have some doubts about the russian designation of the double headed eagle, it could also be the austrian crest.
The dial shows a nice recourse or rememberance of earlier times: the first use of enamel on watch and clock dials was the form of inlaid seperate enameled numerals in metal dials.
Tere is also a recourse on the metal plate of the stand: the skull and the hour-glas seems to be a kind of 'memento-mori' symbolism (time elapses and you are mortal).
Regards
Gerald
August 28, 2014, 19:38
Richard M. Jones
Very Nice! I agree with Gerald that the double headed Eagle is more likely Austrian or a"Habsburg" family crest. It should be noted that the double headed Eagle as a symbol on a family crest or heraldic device was used by a number of aristocratic families and various European countries, states or entities, some quite small. Further the Eagle on your dial looks to be an artistic rendering and not an exact copy of the Russian or Austrian Eagle. Whatever it is a fine piece!


Deacon
August 28, 2014, 21:26
Richard Zenger
Thank you so much for the information. This is helping a great deal. There is only one living person that knows the history of this time piece and she is 88 years old. The watch is from Austria. It is one of 2 watches with the same dial. There is an article about this pocket watch in an old Horology periodical and I am on a quest to find it. The second watch was said to reside in one of the Palace's belonging to the Habsburg Monarchy. It is intriguing and I hope to verify this information. Once again thank you all so much. All information is so appreciated and if anyone has anything to add please do.
rz