Internet Horology Club 185
Railroad items of yesteryear
August 16, 2006, 07:59
Douglas Addy
Railroad items of yesteryear
Thought I would give you folks a interesting item
from the days of steam locomotives. I do know the answer and will supply at end. Many railroaders carried this item. What was its use?
Doug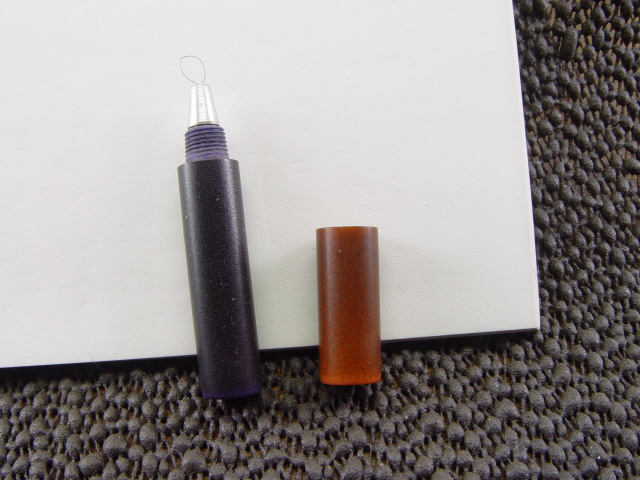 August 26, 2006, 16:38
Larry Buchan
It looks to me like a torch locomotive engineers used to inspect their engines at night. I have several of these that use kerosene and have a wick.
August 27, 2006, 07:31
Douglas Addy
Larry
Actually this is much smaller than that. This item was used to remove cinders from the eye.. It seems to me to be a dangerous practice but was carried by a lot of engineers and firemen at least on the Erie railroad.
Doug
August 31, 2006, 16:26
Mark Cross
A lot of blacksmith's used to keep these in their pockets as well.
Regards! Mark
August 31, 2006, 18:48
Larry Buchan
Isn't that interesting, a lot of the old-timers I work with from the steam era, said they used to use a loop of horsehair they kept in their wallets.
Larry Buchan