November 08, 2015, 20:46
Rick Farmer
South Bend 12 size Grade 411
Picked this up recently, lots of fun.
South Bend, Grade 411, Wellington
- "411" marked on Centre bridge
- Serial # 1020935, circa 1922
- "Adjusted" marked on barrel Bridge (temperature)
- 17 jewels
-double roller
- Box included
- Wadsworth GF case, warranted 25 yrs, snap on bezel, hinged case back
The little I have read it appears the Grade 411 has a few variants. I gather "Adjusted" is one.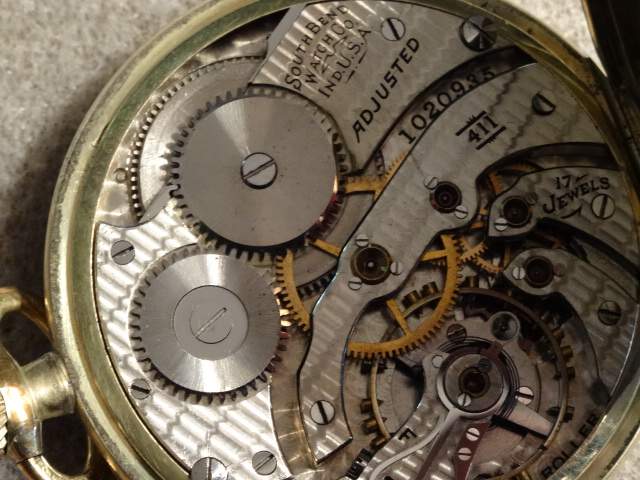 November 09, 2015, 12:28
Rick Farmer
Hi Debbie and thank you. I'm a sucker for something that is in overall pretty good condition, it needs a little work and feel it should be returned to a functional state as it once was.
Regards
Rick